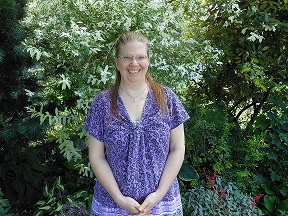 I am Penny Hill, L.M.T. I came to Portland, OR. in 1988 and have made my home here since. I attended East-West College of the Healing Arts and graduated in 1991. I started licensed practice in April 1990. My original training exposed me to many styles of body work, both Eastern and Western, from basic Swedish to Shiatsu, sports massage and deep tissue. In the years since, I have taken many courses covering a wide range of techniques.
When you come in for a massage you will get the session you need that day. If you are way stressed out, I may start with gentle rocking to help your nervous system calm down. If you have a stubborn pain, I may use massage cupping to increase lymph and blood circulation and break up adhesions. You will not get a cookie cutter massage. Each session is tailored to your needs and wants for that day. Everything in my studio is under your control - from music and lighting to the tools, or none, that I may use. It is your session, your healing time, and what you want is paramount.
I am also a 2nd degree Reiki Practitioner and I use Reiki on myself every day. Reiki can be included in any session, or as a stand alone session. Reiki is a wonderful gentle healing art. I have used it successfully for oncology patients and they feel it has helped them tolerate massage and their cancer treatments with more ease.
Whatever your needs are over time, I can adjust my sessions to give you the best massage that suits you each and every time you visit.